Hah! Pictures!
At last I took photos of the papier maché crib figures made for the village church by Year 4 at the village school. They are quite large – the standing figures are about knee high. They can stay up until Candlemas, whatever and whenever that is. I've a feeling it is sometime in February.
I particularly like the shepherd (middle figure, right of the angel). He looks as if he has swigged a few deep draughts from his hipflask. Jesus also has a beatific smile on his face. Joseph (bottom right) has amazing boggle eyes that come just above his head band.

These animals are an ox, an ass and a sheep. They are almost identical, but the clue is in the ears.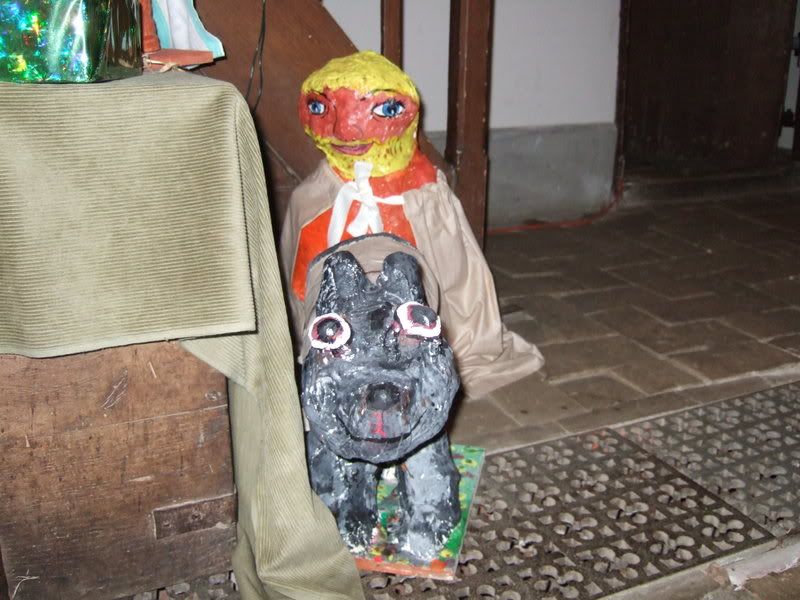 Yesterday was the Feast of the Epiphany, when the Magi turned up with their highly symbolic but useless presents. Well, apart from the gold. That would have come in handy on the Flight Into Egypt

Jesus did have a manger, but he broke it so he has to sleep in a box lid. He is not at all tired at present and nor is Mary, who looks wide eyed and startled. It is a wonderful and funny crib and makes me smile every time I see it.

This entry was posted in