Al and the Sage sold nearly 400 punnets of strawberries in a couple of hours this morning at Bungay's Street Market, which meant they were able to come home early and have the afternoon off. I went in for an hour, but that was enough for me (noon was the most convenient time, but the hottest, of course, too).
I have the prospect of counting the votes for the scarecrow competition. We have gone for a complicated method of counting, to make it fair for the entrants, so it may take me some time. Unless I bung it all on a spreadsheet and let my good friend Mac do all the hard work. Which, of course, I will. But maybe not tonight. I am, I'm sorry to say, completely drunk on only two glasses of wine. I have been next door, chatting to Al and Dilly and Dilly's parents – D's dad managed to cut the tip of his finger off this morning, which has left him with a large throbbing bandage. He is being manfully brave about it though.
A frog has taken up residence in a plant tub in their garden, by a clump of moss. He is very beautiful and posed nicely for a photo…………….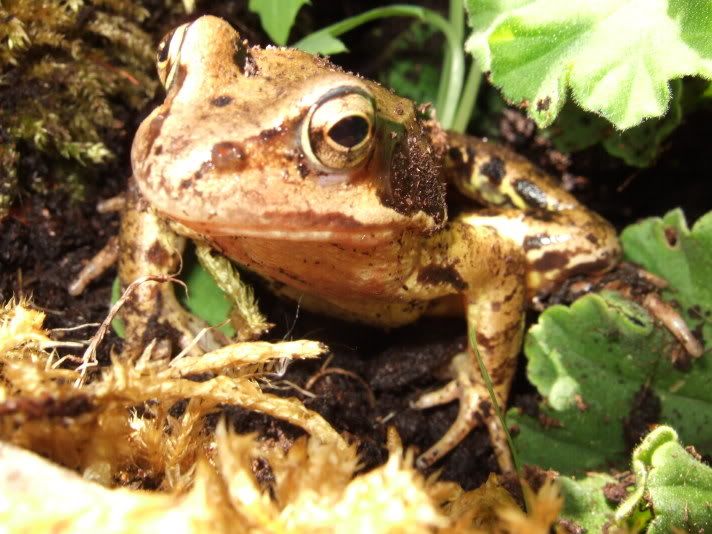 And my favourite entries from the village scarecrow competition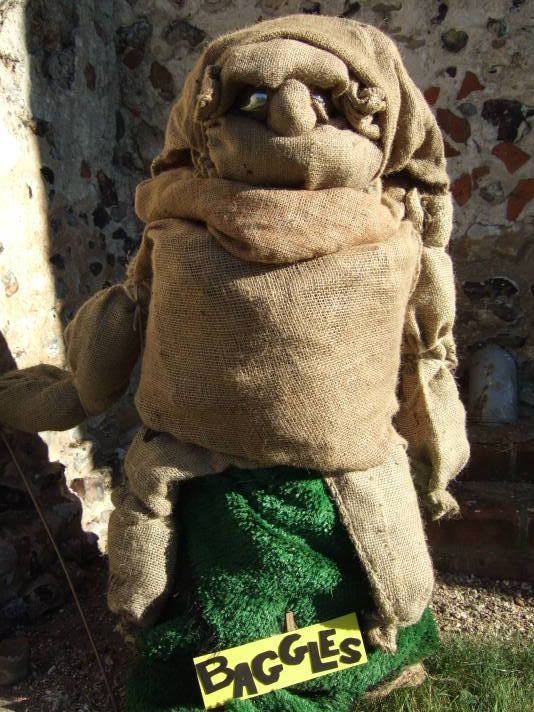 Ho, shadow of Z visible.
And the bit of the river Waveney as you cross from Norfolk to Suffolk. Please excuse my presumption, owner of bridge and willow tree, if you read this and object, of course it will be deleted. But you have a lovely garden.

The Sage has fallen for another piece of china. He is consulting me before buying it though, we'll look at it tomorrow afternoon. Well, I'm a complete sucker for early Lowestoft, he's on pretty safe ground. I appreciate the delicacy though – my choice, woo-hoo.

This entry was posted in